Meeting in Cagliari
Our group recently started a research collaboration with the Intelligent Agents and Soft Computing group at the University of Cagliari, Italy.
Ursula, Norma, and Tatjana visited the group in August.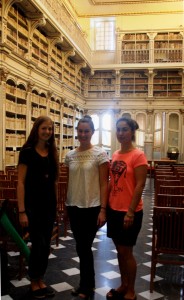 Funding
The collaboration is supported by a grant from the Federal Ministry of Education and Research (BMBF) and the German Academic Exchange Service (DAAD) under the MIUR-DAAD Joint Mobility Program.